MAIL BOXES
MAIL BOXES
I USE STANDARD ALUMINUM MAILBOXES. HAND PAINTED WITH SIGN PAINTERS ENAMEL, THEY HOLD UP WELL IN THE WEATHER, BUT I DO NOT GUARANTEE THEM IN CRAZY WINTER WEATHER!!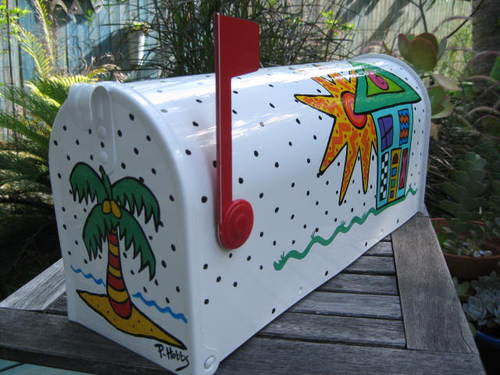 WHITE RURAL MAIL BOX $225.00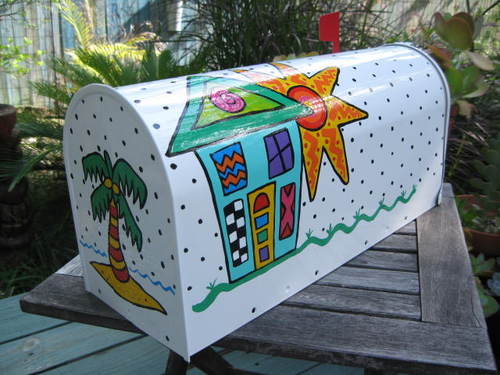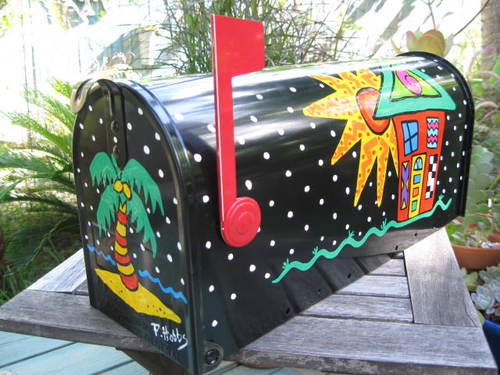 BLACK RURAL MAIL BOX $225.00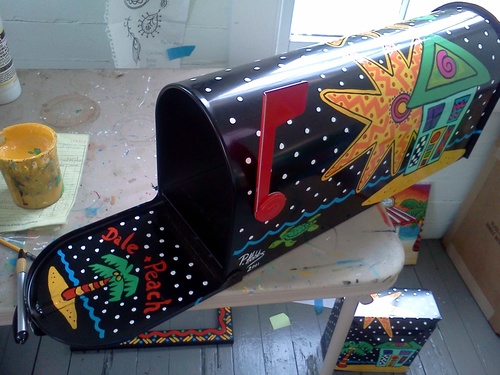 I WOULD BE HAPPY TO PERSONALIZE YOUR MAILBOX WITH YOUR NAME OR HOUSE NUMBER. DALE AND PEACH HAD ME ADD A TURTLE TO THEIRS AS WELL AS THEIR NAMES.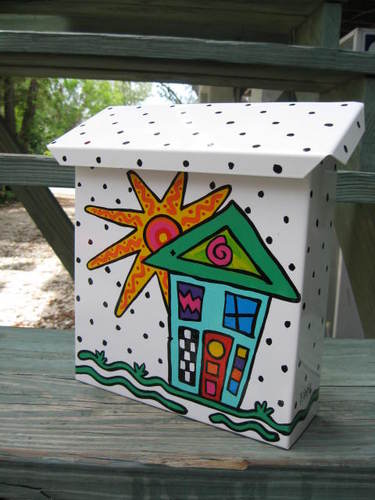 WHITE WALL MOUNTED MAIL BOX $175.00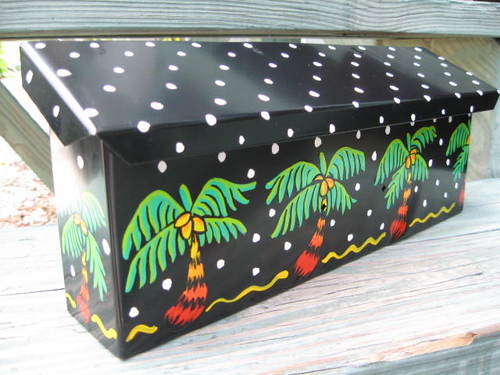 BLACK WALL MOUNTED MAIL BOX $175.00