MY STUDIO
MY STUDIO
I HAVE A NEW STUDIO SPACE. I WAS FORTUNATE ENOUGH TO HAVE A WONDERFUL ORGANIZATION CALLED THE STUDIOS OF KEY WEST ASK ME TO RENT A STUDIO SPACE FROM THEM. I AM ONE OF 16 ARTISTS TO HAVE A SPACE THERE. THE STUDIOS IS A GREAT NON PROFIT THAT HAS WORKSHOPS, SHOWS, CULTURAL EVENTS, MUSICAL EVENTS AND GALLERY AND STUDIO SPACE TO SHOWCASE ALL THE GREAT ARTISTIC TALENT HERE IN KEY WEST.
STOP BY MY SPACE AND SEE WHERE I WORK. I AM AT 600 WHITE STREET, UPSTAIRS IN THE BEAUTIFUL HISTORIC aRMORY BUILDING .GIVE ME A CALL TO SEE IF I AM THERE OR LET ME KNOW WHEN YOU WILL STOP BY.
THERE IS AN OPEN HOUSE EVERY THIRD THURSDAY OF EACH MONTH FROM 6:00 TO 9:00 AND ALL THE STUDIOS ARE OPEN FOR YOU TO MEET ALL THE ARTISTS.
WWW.TSKW.ORG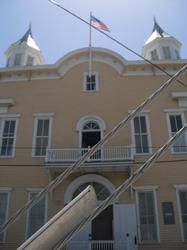 600 WHITE STREET THE HISTORIC aRMORY BUILDING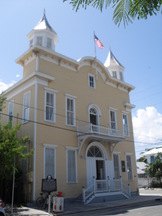 THE ARMORY BUILDING , HOME OF TSKW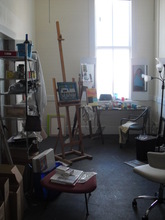 I HAVE LOTS OF GREAT NATURAL LIGHT WITH A HUGE WINDOW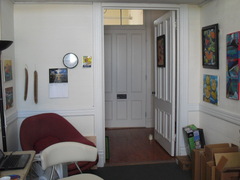 LOTS OF SPACE FOR 2 EASELS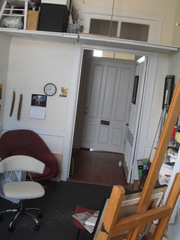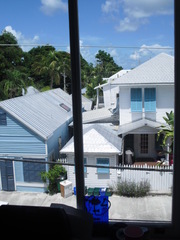 THE WONDERFUL VIEW FROM MY SECOND FLOOR WINDOW