PAM HOBBS- ARTIST
PAM HOBBS
I was born in northern New Jersey and moved to Kansas when I was 13. I attended High school and then received my B.F.A. from the Kansas City Art Institute. I was trained as a weaver in the craft department and used fabric, either woven or surface design as my medium. After college,thirty years ago, I came to Key West Florida on vacation and never left. After seeing the colors of the water, sky and the tropical flowers and trees my colors blossomed, as well as my use of different mediums. I like to portray my ideas and feelings with bright colors and bold shapes. I also like to give people the same directness, boldness, freedom and happiness I feel living here in the lush tropics. I live on the beautiful island of Key West.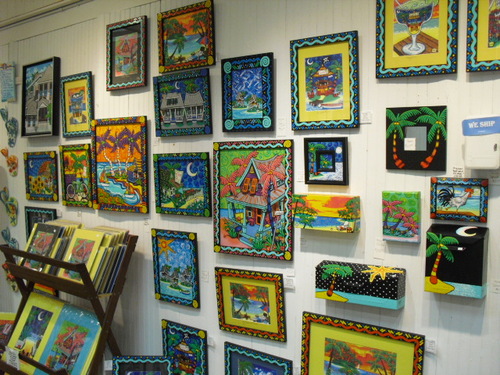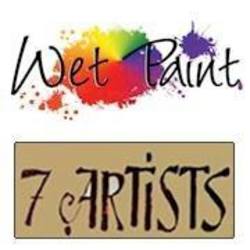 I HAVE MANY ORIGINALS AND PRINTS AVAILABLE AND WILL TRY TO KEEP THIS SITE UPDATED AS TO AVAILABILITY OF BOTH.
MY ORIGINALS ARE PAINTED WITH SIGN PAINTERS ENAMEL ON CANVAS AND ALMOST ALWAYS FRAMED WITH A HAND PAINTED WOODEN FRAMES.
MY PRINTS ARE ALWAYS MATTED WITH A HAND CUT BEVEL MAT AND EITHER SHRINK WRAPPED OR IN A HAND PAINTED WOODEN FRAME UNDER GLASS.
MY WORK CAN BE SEEN AT THIS GALLERY
MY WORK CAN BE FOUND AT 7 ARTISTS AND FRIENDS GALLERY
122 DUVAL STREET
WWW.7ARTISTSKW.COM
CHECK OUT MY NEW BLOG WWW.PAMHOBBS.BLOGSPOT.COM
WWW.PAMHOBBS.BLOGSPOT.COM